Watch Prince William and Kate Middleton Play a Virtual Game of Pictionary With Students
Kate Middleton and Prince William marked the anniversary of their Pakistan royal tour by doing a video call and playing Pictionary with students and teachers from the Islamabad Model College for Girls
By ELYSE DUPRE OCT 16, 2020 10:01 AMTAGS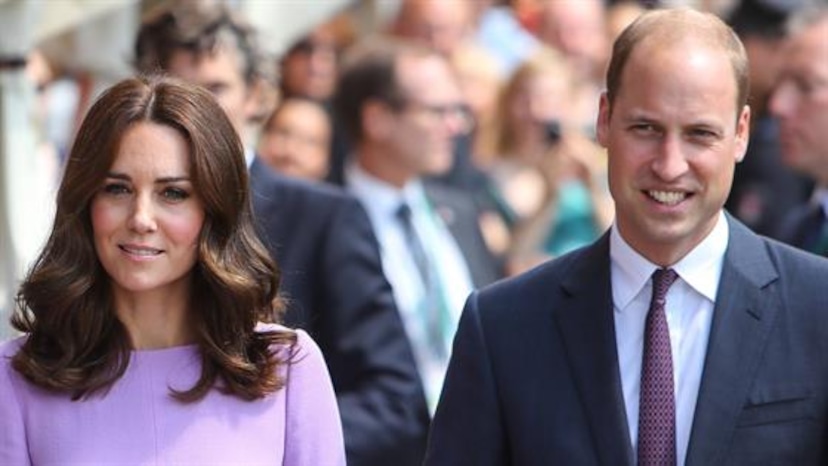 Related: Prince William Pokes Fun at Kate Middleton's Painting Skills
Anyone up for a game of Pictionary?
Kate Middleton and Prince William played a few rounds during a recent video call with the students and teachers from the Islamabad Model College for Girls in Pakistan. The Duke and Duchess of Cambridge posted a video from the virtual meeting to Instagram on Friday, Oct. 16.
While the royals didn't do any drawing, they did try to guess what the kids were illustrating. They correctly identified a sketch of a birthday and a picture of the sport cricket. As William put it, "I'm very glad you guys are drawing and we're not having to draw."
When asked if they enjoyed the hobby, William admitted Kate was the better artist. "Yes, definitely. We both like a little bit of drawing," he said. "Catherine is very good. I am really bad."
One of the kids then wanted to know why this was the case. "You don't practice enough," Kate, who actually has an art history degree, teased her husband—leading him to agree.PHOTOSEvery Look From Kate Middleton's Royal Tour of Pakistan
This wasn't the only candid moment on the call. Royal admirers also watched the duo struggle a bit to see the artwork through the screen. "I'm getting closer and closer to the camera," William said with a laugh while leaning in.
by TaboolaPromoted LinksPregnant Malika Haqq Reveals "Uncomfortable" Gossip About Her Child's Father to Khloe KardashianE! NewsCelebrity Nutritionist: "The Real Reason You Can't Lose Weight"Dr. KellyannAlyssa Milano Suffering "Extreme" Hair Loss and "Brain Fog" Months After Coronavirus BattleE! NewsBotched's Dr. Paul Nassif and Wife Brittany Welcome a Baby Girl: Find Out Her NameE! NewsThis Vintage Celeb Had The Most Iconic Maternity StyleMabel + Moxie
The call took place a year after William and Kate's royal tour of Pakistan. They had visited with the students and teachers from the Islamabad Model College for Girls during the trip and, today, wanted to hear how the school's activities and operations were impacted by the coronavirus pandemic. The school closed between March and September and conducted remote teaching through learning packs and WhatsApp schooling.
"So, do you appreciate being back in school now and seeing your friends and your teachers?" Kate asked the students, who then replied they were "very happy" to be back.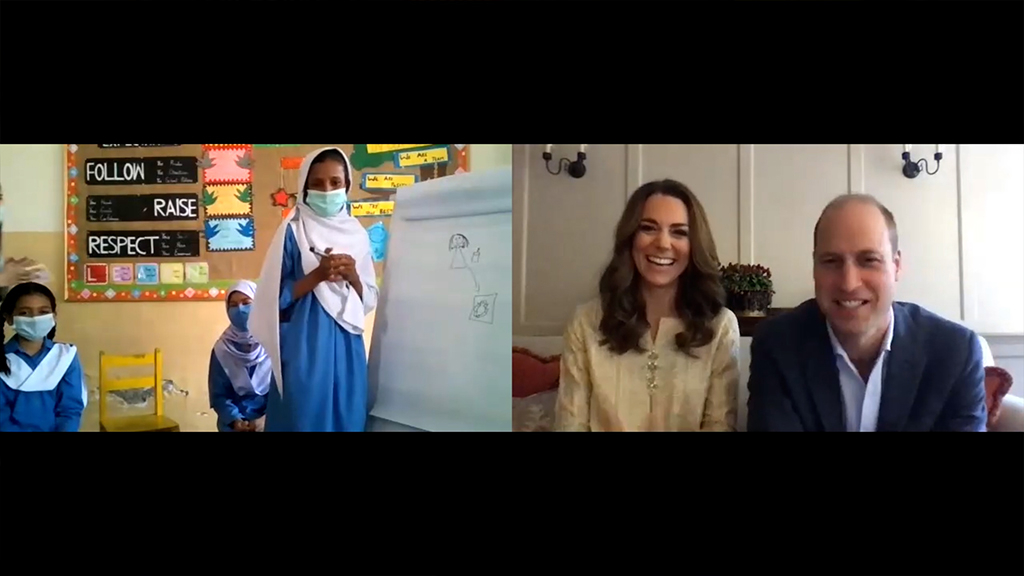 Kensington Palace
Like many parents, Kate and William—who are parents to Prince George, 7; Princess Charlotte, 5; and Prince Louis, 2—have been homeschooling their children, as well. "George gets very upset because he wants to do all of Charlotte's projects," Kate told ITV's This Morning back in May, later adding, "Making sort of spider sandwiches is far cooler than literacy work."
Watch the video to see the royals play the game.