Matt James Didn't Realize He Was the First Black Bachelor When He Agreed to Do the Show
Matt James became the first Black Bachelor in the show's history during the franchise's 25th season in 2021. It turns out Matt had absolutely no idea. See what he had to say about the process.
Matt James made reality TV history—and he didn't even know it.
On season 25 of The Bachelor in 2021, Matt became the first Black Bachelor in the franchise's 19 year tenure. According to Matt, he had no clue he was breaking new ground for the franchise.
"I guess I didn't think that was something that hadn't been done," he said on Us Weekly's Here for the Right Reasons podcast May 3. "I didn't think that was something that we hadn't crossed yet. I've seen a bunch of Black people come through the franchise. I assumed. I didn't know."
Matt was originally cast on Clare Crawley's season of The Bachelorette, but after filming was delayed due to COVID-19, he was selected to take over the Bachelor mantle. When the call came, Matt thought it was a joke.
"Initially, I thought it was a prank call," Matt recalled. "It was the middle of COVID. I was living a quarantine house with all my friends." PHOTOSSo…Here's Everything We Didn't See on Matt James' Season of The Bachelor
It was no prank, and the significance of what Matt was undertaking began to hit him as filming got closer.
"It really dawned on me as I approached the show. People telling me what I had to do and what I should do," Matt revealed. "I was like 'I haven't even gotten there yet, what are y'all talking about?'"
While Matt—who is back together with his season's winner Rachael Kirkconnell after the two split when photos of Rachael at a 2018 "antebellum plantation themed" party surfaced in early 2021—didn't decide to join the show for any external reasons, he recognized the pressure that fans were putting on him.
"I didn't accept the role to be the savior," Matt shared. "My sole focus was finding someone that I could spend the rest of my life with and fall in love with. I was looking for that in my life because I was missing it. It wasn't until after I accepted it that I really felt the weight of everyone's expectations on my journey."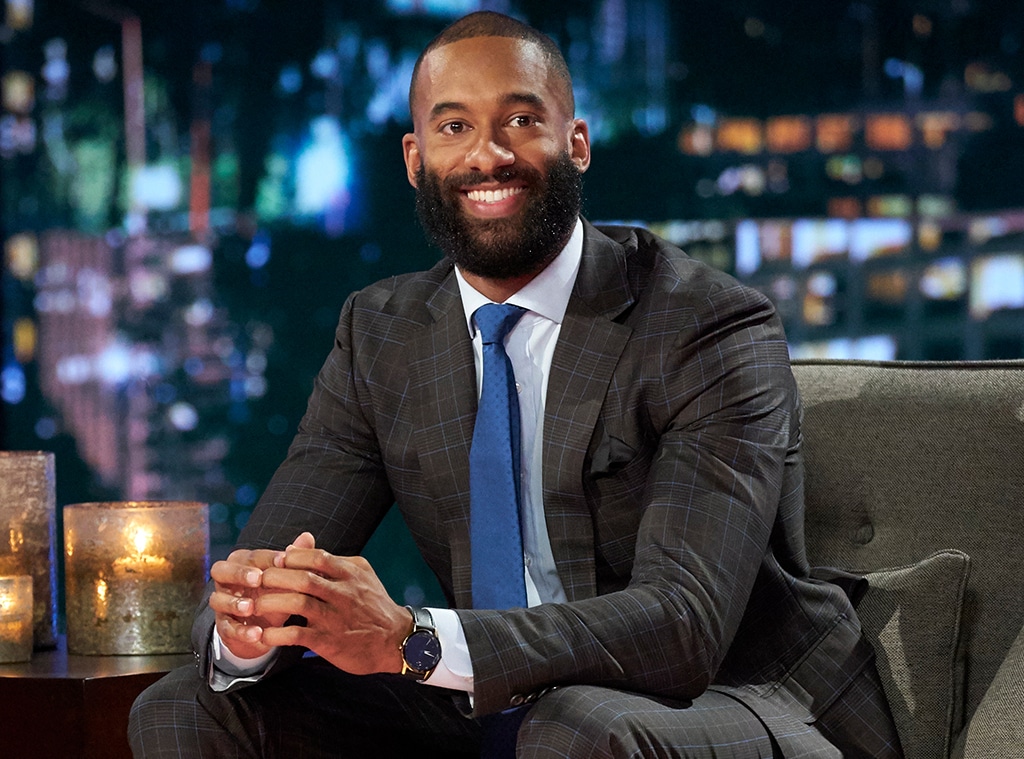 Craig Sjodin via Getty Images
When looking back at his time on the show, Matt says he "wouldn't have had it any other way," but he calls out The Bachelor for failing to show an authentic version of his story and life on television, and urging them to do better in the future.
"I was preparing to see it and when I didn't see it, I'm, like, 'Dang, I guess it was too raw,'" he said. "I guess it was too raw for what they were looking for, which is unfortunate because when you're vulnerable and you're open about those things, hella people resonated with that. They're like, 'Yo, I felt that.' I'm like, 'It's not that hard of a formula—how about y'all double down on the realness?'"
Matt's book First Impressions: Off Screen Conversations with a Bachelor on Race, Family, and Forgiveness, about his life and experience on the show, is out now.