DMX hospitalized after suffering an overdose, heart attack: report
Matthew Allen-Sat, April 3, 2021, 11:16 AM
DMX checked into a hospital in upstate New York, according to TMZ
DMX was hospitalized and said to be in critical condition after suffering an overdose that caused a heart attack, according to TMZ.
The 50-year-old rapper was taken to a hospital in White Plains, New York after the medical event on Friday night, the outlet reports.
TMZ says it learned from sources that the overdose triggered the cardiac arrest and now the rapper, whose real name is Earl Simmons, is in a grave condition.
Further details have yet to be confirmed by Simmons' representation.
While it has not yet been disclosed what Simmons overdosed on, the MC did check himself into a rehab facility back in October 2019. It happened while he was on tour celebrating the 20th anniversary of his platinum debut album It's Dark and Hell is Hot, as reported by Rolling Stone.
He also checked in a rehab facility in 2017, as reported by TMZ.
Simmons has been candid throughout his career about his struggles with cocaine addiction. As previously reported by theGrio, he said he was 14 the first time he ever used crack cocaine.
In a contentious 2013 episode of the OWN series Iyanla: Fix My Life, the rapper told host Iyanla Vanzant about his struggle with substance abuse.
"I will always have a drug problem," he said. "Just because you stop getting high doesn't mean you don't still have the problem, because it's a constant fight every day.
During the Vegas show, he took a moment to tell fans, "When you fall down, get back up, everyone here has been through some s**t and you never know what God is willing to do for you until you need him to do something for you."Play video content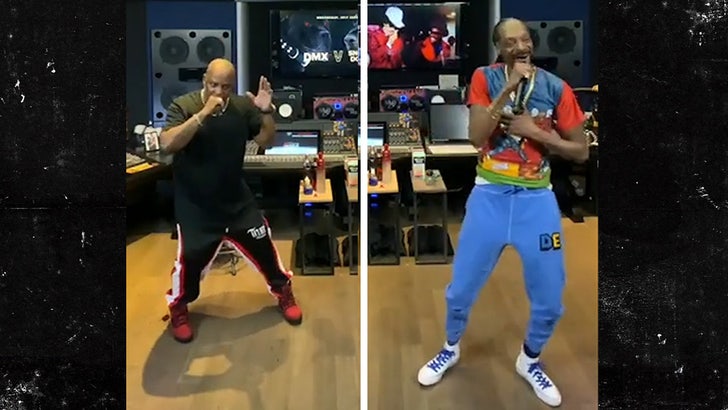 Last we saw him perform was in July 2020, when X faced off with Snoop Dogg in a Verzuz battle which saw more than 500K viewers tune in, proving he still had an incredible ability to bring an audience.
We will, of course, update as information becomes available regarding his current situation.
Story developing …